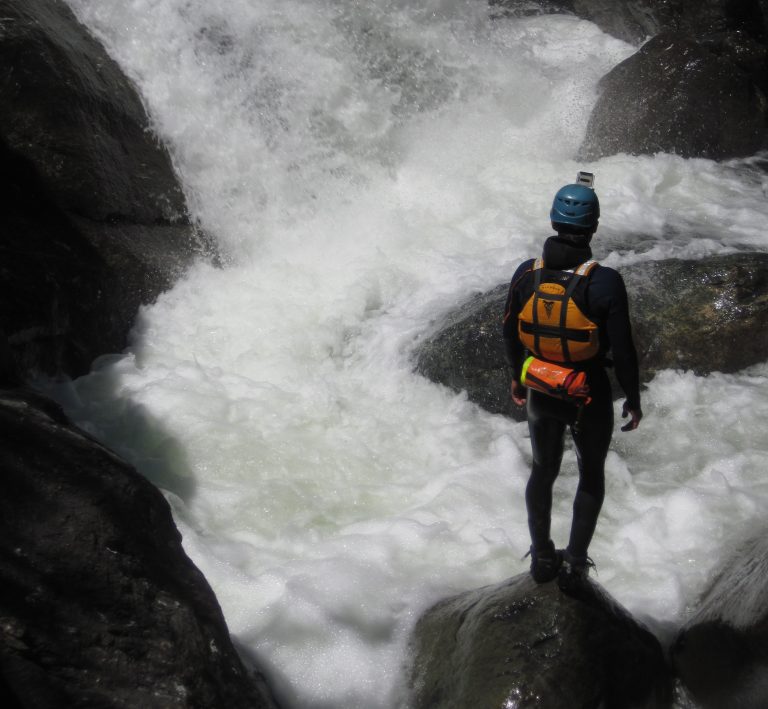 We achieve a high level of security thanks to
Our canyoning runs are managed by specialized Canyoning Guides; patented and updated CIC (Commission Internationale de Canyon) and AIGC(Italian Guide Canyoning Association).
These two professional schools were born with the intention of creating a competent and specialized figure in accompaniment in canyons.
Both formations are long and demanding and are known for their high quality target.
The briefing is a fundamental phase of the activity and is always mandatory both for the little ones and for those who are not in their first experience.
Before each descent our guides will provide explanations and instructions regarding the following topics:
The choice of the material supplied is supported by years of experience and falls on high quality equipment to ensure the best comfort and the best safety. We use approved material which we check regularly.